Writers: Subscribe and send in your brief bio and your best writing sample (up to 1200 words total) to apply to become a featured writer. Find free articles and markets to help you get published. Readers: Find your favorite authors, anthologies, and other books.

Editors, send in your calls for manuscripts. Find writers and manuscripts to fill your anthologies.

This website is best viewed in IE
















Amy Lou Jenkins is the award-winning author of Every Natural Fact: Five Seasons of Open-Air Parenting

"If you combined the lyricism of Annie Dillard, the vision of Aldo Leopold, and the gentle but tough-minded optimism of Frank McCourt, you might come close to Amy Lou Jenkins.Tom Bissell author of The Father of All Things

"Sentence by sentence, a joy to read." — Phillip Lopate, Author of Waterfront

Anthologies online participates in various affiliate programs and most links to books and products in articles/anthologies/author or any page offer some referral payment, pay for click or other reimbursement. The payment is generally pennies per click or purchase. Anthologies online also runs paid ads.The Anthologiesonline web site and newsletter are provided on an "as is" basis without any warranties of any kind and disclaim all warranties, including the warranty of merchantability, non-infringement of third parties' rights, and the warranty of fitness for particular purpose. No person or organization makes any warranties about the accuracy, reliability, completeness, or timeliness of the material, services, software text, graphics and links. Any communication is generally considered to be nonconfidential. See Privacy Policy.
writers wanted, call for submission, writers markets
Don't miss a thing! Subscribers may submit calls for manuscripts and featured author application. Don't miss the markets, writers announcements and free literature announcements. Subscribers also have access to exclusive content that does not appear on this site. Subscribe
June Edition of Writers Wanted Page Two
Back to Page One of Writers Wanted
It's not too late to plant your seeds. Write, submit--be published
This article sponsored by:
The Writer Instructing and inspiring writers since 1887, The Writer is an indispensable magazine for both professional and aspiring writers. Each issue includes articles written by leading writers in all fields. Tips on manuscript submission and up-to-date markets, craft of writing and getting published.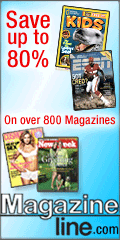 Featured Reader Competition:
DePaul University Summer Writing Conference

July 15-17
Chicago, Loop Campus

Submit 3 poems, 1 creative nonfiction piece (10 pages or less), or 1 short story (10 pages or less) for the chance to win a Featured Reader spot at DePaul's Summer Writing Conference, July 15-17. No entry fee. A winner from each of the three genres will be chosen.

Please email submissions to Chris Green, cd.green@bcglobal.net by June 20. Everyone who submits work will be notified by email of contest results in late June.
See http://www.cpe.depaul.edu/writingconference for the conference schedule. Highlights include:
Keynote Speaker: Journalist and bestselling author Alex Kotlowitz will be speaking about "Storytelling as Bearing Witness" and will preview his new film, The Interruptors.
Craft Classes in poetry, fiction, creative nonfiction, and writing for children and teens taught by some of the leading writers in the country.
· Panels on such topics as Career Paths for Writers, Authorial Marketing, The Art of the Query Letter, and The Future of Independent Publishing.
Readings: The first two nights of the conference include food, drinks, participant open mikes, contest winner readings, and faculty readings.
Harvard Square
Considers submissions by writers and artists working in New England.
Prose
Considers original, previously unpublished fiction and creative nonfiction of any genre as long as it is of high quality. Send us only your best, for your sake and ours. Pieces do not have to be "New Englandy". Send something that is good and true. Please send no more than one piece of prose at a time to submissions@meetinghousemag.com. Write "fiction submission" or "nonfiction submission" in the subject line, and paste your submission into the body of the email. Attachments will be deleted unopened. No set word limit, but, this being the Internet, a little shorter is usually better than a little longer. We will do our best to respond in a prompt manner, usually no more than eight weeks.
Poetry
Considers original, previously unpublished poetry. Please send no more than four poems at a time to submissions@meetinghousemag.com. Write "poetry submission" in the subject field and paste your submission in the body of the email. Attachments will be deleted unopened. We will do our best to respond in a prompt manner, usually no more than eight weeks.
Visual Art
Please send a brief bio and a description of your work to submissions@meetinghousemag.com. Write "visual art" in the subject line. Do not send samples of your work until you hear from us.
Meeting House acquires exclusive first-time Internet rights for all works it publishes. All web content is archived. All other rights, including the right to publish in print form, revert to contributors.
By submitting your original work to Meeting House, you verify that you have read the guidelines on this page. By publishing your original work with Meeting House, you acknowledge that you understand and agree to Meeting House's terms of publication.
Please send additional inquiries to info@meetinghousemag.com.



CAN'T KEEP MYTHS
from creeping, crawling, and slinking into your poetry, fiction, and art? Send them to Fickle Muses. Works grounded in myths from any corner of the world are invited to submit. www.ficklemuses.com.


Innocent and Heartless Anthology
When we grow up, we're expected to set aside the magic and wonder of childhood. But what if that wasn't necessary? What if coming of age meant discovering just how much magic was left in the world?
The Innocent and Heartless anthology is set to explore that idea. We're Seeking young adult stories involving elements of magic.All stories should at least begin in the modern world, but can contain any sort of supernatural twist. Witches and goblins, vampires and werewolves, or fairies and dragons, the only limit is your imagination.
Word Count: 2.5 – 18K
Genre: Young adult urban fantasy
Deadline: July 29, 2011
Please send a query letter with your legal name and pen name, working title, word count, summary, and your manuscript attached in an Open Office compatible format (.doc, .rtf, .odt) to caroline.dykstra@gmail.com. Email subjects should be "Innocent and Heartless Submission."
Margaret Reid Poetry Contest for Traditional Verse
Details: http://www.winningwriters.com/contests/margaret/ma_guidelines.php

Contest seeks poetry in traditional verse forms such as sonnets and free verse. Both published and unpublished poems are welcome. rst prize: $3,000. Second prize: $1,000. Third prize: $400. Fourth prize: $250. There will also be six Most Highly Commended Awards of $150 each.
Postmark Deadline: June 30 and rolling


Tom Howard/John H. Reid Poetry Contest
Details: See the complete guidelines and past winners.

Contest seeks poems in any style, theme or genre. Both published and unpublished poems are welcome. Fourteen cash prizes $3,000. The entry fee is $7 for every 25 lines you submit. Submit online or by mail. Early submission encouraged. This contest is sponsored by Tom Howard Books and assisted by Winning Writers. Judges: John H. Reid and Dee C. Konrad.
Postmark Deadline: September 30
Graywolf Press Nonfiction Prize Submission GuidelinesDetails: www.graywolfpress.org

A $12,000 advance and publication by Graywolf in 2011 will be awarded to the best previously unpublished, full-length work of literary nonfiction by a writer not yet established in the genre.

Timeline:

Submissions must arrive in the Graywolf offices between June 1–30, 2010. This is not a postmark deadline. The winner will be announced in late 2012.

2010: The Grey Album: Music, Lying, and the Blackness of Being by Kevin Young
2008: Notes from No Man's Land: American Essays by Eula Biss
2007: Black Glasses Like Clark Kent: A GI's Secret from Postwar Japan by Terese Svoboda
2006: Neck Deep and Other Predicaments by Ander Monson
2005: Frantic Transmissions to and from Los Angeles: An Accidental Memoir by Kate Braverman
Poets and Writers

Poets and Writers Magazine is the primary source for what creative writers need to know.


Save 33%!
6 Issues per year---Now Available for Delivery WorldWide!
New Millennium Contest

fiction/poetry/nonfiction/ short fiction

Details: www.newmillenniumwritings.com
Guidelines:
No restrictions as to style or content.
Winners and selected finalists published in the NMW, which you will receive for entering. Winners will also be published online at this web site.
Send any time between now and midnight,

June 17, 2011

.
Simultaneous & multiple submissions welcome.
Each Fiction or Nonfiction is a separate entry and should total no more than 6,000 words, except for the Short-Short Fiction Prize, which should total no more than 1,000 words. (Nonfiction includes essays, profiles, memoirs, interviews, creative nonfiction, travel, humor, etc.)
Each Poetry entry may include up to three poems, not to exceed five pages total.
Put name, address, phone, email, and category entered on the first page of each entry.
Put name, phone, email, address & category on first page. . Manuscripts not returned. (Send SASE for list of winners, or visit newmillenniumwritings.com for postings.) 10. Include $17 check payable to NMW with each submission, and send to: "NMW," Room EM, PO Box 2463, Knoxville, TN 37901.

Alligator Juniper's National Writing Contest
Fiction, Creative Non-Fiction, Poetry


Detai

ls:

http://www.prescott.edu/alligator_juniper/submit.html

15 Entry Fee. The annual contest awards $1,000 plus publication for the first-place winner in fiction, creative nonfiction, and poetry. Finalists will be noted as such in our journal, selected for publication, and paid in copies. $15 entry fee, checks or money orders payable to Alligator Juniper. Every entrant receives one copy of the 2012 issue, a $10 value. The issue will come out in late spring 2012. There is no theme for the 2012 issue. Work is selected upon artistic merit.

Postmark Deadline:

October 1, 2011

WALT WHITMAN BIRTHPLACE ASSOCIATION

Seeking food poems with recipes that resonate with them, now through June 30, for a poetry-cookbook anthology. Cash prizes awarded for the top three poems, copy of the anthology for those selected for publication. Visit: www.waltwhitman.org/component/eventlist/details/49 for guidelines.

Referential Magazine




Referential Magazine is open year round for "referred" submissions

Guidelines are available on website referentialmagazine.com